Wide open spaces, timeless, stylish and simple interiors.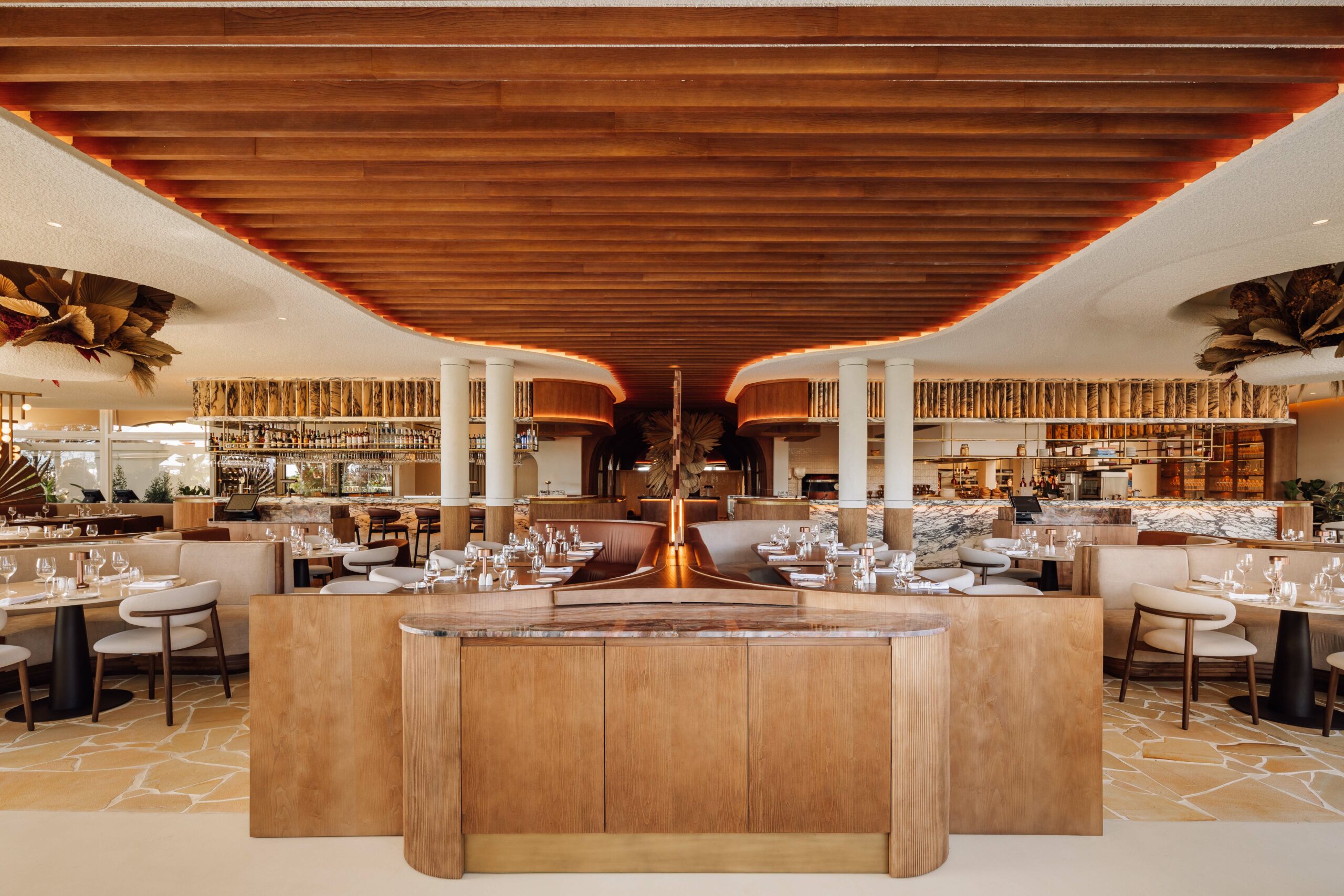 As you enter through the impressive doors, you pass through an exterior entrance with two lakes on either side, where you can see the olive trees, the symbol of Nota Blu New Brasserie, leading to the lobby and main dining room. With a seating capacity of 400, the possibilities are endless in a variety of settings, including the main dining room, private wine cellar, terrace, lounge, Blu Bar, or piano bar.
One of the experiences that can be enjoyed at Nota Blu New Brasserie is their "Private Dining" in the private wine cellar. A place where more than 3000 bottles of wine surround the exclusive table of 10 guests while they enjoy dinner with the best wine pairing.
As for the architecture, it features marble, wood, straight and avant-garde lines, and an impressive kitchen of more than 350 square meters where you can watch the masters at work to bring out each dish with the best presentation.