NotaBlu New Brasserie on covers of major magazines.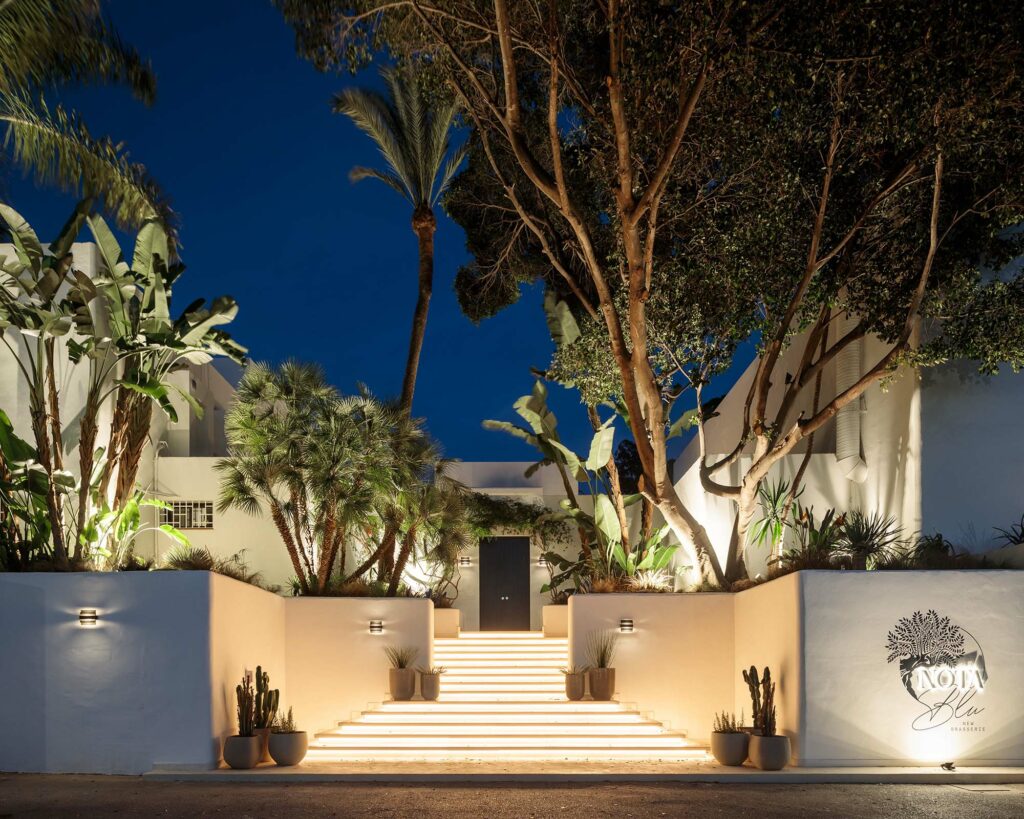 Nota Blu New Brasserie, Marbella, from Casanis Group, is their fourth restaurant in Malaga province, this time with contemporary French gastronomy. Zazou Belounis, owner and CEO of the restaurant took inspiration from the mythical blue note in jazz, and with this created this extraordinarily restaurant and blu bar.
Nota Blu New Brasserie: cocina tradicional francesa con toques vanguardistas en Marbella.
Nota Blu, lujo Marbellí culinario. Un servicio impecable y una decoración de altura que desembocan en una fiesta plena de sabor y calidad.
El nuevo restaurante en Marbella donde se fusiona la mejor cocina francesa con el arte.
El restaurante de lujo de Marbella donde Eva Longoria celebró la Nochevieja.
Así celebró Eva Longoria el Año Nuevo 2023 con transparente vestido.
El look totalmente transparente con el que Eva Longoria da la bienvenida a 2023 y triunfa en redes: "Este vestido es una locura"
El singular vestido de vinilo y transparencias de Eva Longoria.